Why GFI?
Many Christian scholars, in all fields and across all continents, hear a call both to the academic life and to a faithful Christian commitment. Often they express regret that their Christian calling remains remote from their actual scholarship and the academy. Although they would welcome an opportunity to bridge this gap between faith and scholarship, the means to do so remain absent. They are too busy. Theology may be far-removed from their scholarly field. 
GFI offers a way forward—a way to integrate faith and scholarship for academics already heavily burdened with the demands of work and the whole of life. 
Who we are
GFI's 160+ members are scholars of all academic ranks in research universities and institutes. 
We embrace all faculties usual in great universities—agriculture, architecture, business, education, engineering, humanities, fine and performing arts, law, medicine and public health, natural sciences, social sciences and theology.
We span all six continents - Africa, Asia, Europe, Latin America, Oceania, North America. 
How we proceed – GFI Faith and Scholarship Dialogues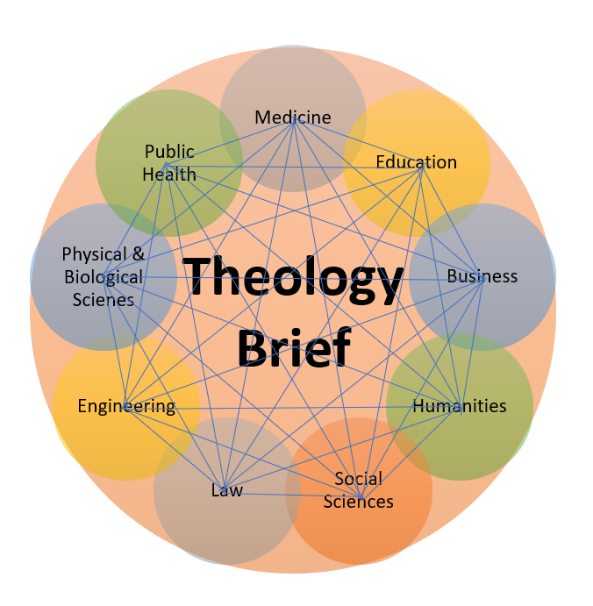 GFI initiates dialogues among GFI members on key themes. 
GFI has identified core doctrines (e.g., creation, evil, reconciliation, hope), master themes (e.g., beauty, flourishing, justice, order), and virtues (e.g., charity, humility, prudence), which are integral to the Christian faith, yet can be readily discussed in any university.  
 
Notable theologians write compact Theology Briefs on topics in ways that are readily accessible to scholars, whatever their disciplinary training or level of theological understanding.  
 
GFI members are invited to write short Disciplinary Briefs that reflect on links between the theology and their research. These Briefs open up wider conversations between theologians and disciplinary scholars and stimulate cross-disciplinary awareness on the common ground of faith. 
What we offer
GFI is building a global community of scholars who seek to develop a Christian mind to engage their academic work and life. By bringing diverse academics, who otherwise might have no awareness or contact with each other, into a worldwide conversation, we offer fresh and new ways of thinking about our own fields alongside cross-fertilization of ideas across fields. 
This wide-ranging conversation generates original content that is quickly read and deeply significant. 
What we believe
GFI members comprise Christians of all branches of the faith who can affirm the historic creeds of the Christian faith. 
What we deliver – how GFI makes it practical
GFI is creating a large archive of compact and original content, fully and creatively searchable at the GFI Resources Matrix, which currently contains 200+ pieces of high-quality material.
GFI's community and its original content serve very busy and often over-committed academics who can find little additional time or energy for the often-challenging work of integrating faith and scholarship. 
GFI develops aids to enhance the value of GFI's original content:
Resources for self-study – Topical Guides to themes, places, people, and issues covered in each Dialogue linked through the GFI Content Matrix. 
 
Resources for group study – Study Guides for faculty and graduate students on each Dialogue – ranging from single study sessions to 3 part series for weekend retreats to 6 part series for sessions throughout an academic term or year. 
 
Resources for conversation – Zoom events, including GFI Scholars' Forums on Dialogues across regions (Latin America, Oceania and East Asia, South Asia, Africa) and disciplinary clusters. 
 
Resources for keeping current – follow @GFIscholars on Twitter and watch for the imminent launch of the GFI podcast series on Justice.