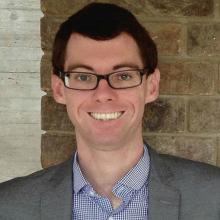 Peter Sloman
Senior Lecturer in British Politics at the University of Cambridge
Fellow of Churchill College
Biography
Before moving to Cambridge in 2015, he spent ten years in Oxford as a student at The Queen's College (where he gained an MA in Modern History and Politics and MSt and DPhil degrees in History) and a junior research fellow at New College. His first book, The Liberal Party and the Economy, 1929-1964 (Oxford, 2015) explored how British Liberals engaged with economic thought in the era of John Maynard Keynes and William Beveridge; his second book, Transfer State (Oxford, 2019), examines how the idea of a guaranteed minimum income has shaped British social policy over the last century. Peter has also published in a wide range of academic journals and has contributed to the Oxford Dictionary of National Biography. He is currently chair of the management committee for Cambridge's History and Politics Tripos (2016-20) and Dean at Churchill College.
Academic biography
https://www.polis.cam.ac.uk/Staff_and_Students/dr-peter-sloman
Research topics
How have British governments, policy-makers, and activists attempted to give meaning to concepts such as social justice and minimum needs through tax, social benefits, and other redistributive policies?


 

How do political parties frame tax and spending proposals in their election campaigns, and why do voters seem to respond to them in different ways in different contexts?
Contributions to GlobalFacultyInitiative.net