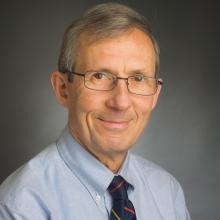 John R. Peteet
Associate Professor, Department of Psychiatry, Harvard Medical School
Biography
After receiving his M.D. degree at Columbia and completing a medical internship at University of North Carolina at Chapel Hill, Dr. John Peteet trained in psychiatry at the Massachusetts Mental Health Center. He is now a staff psychiatrist at Brigham and Women's Hospital and Dana-Farber Cancer Institute, and an Associate Professor of Psychiatry at Harvard Medical School. Dr. Peteet's major areas of interest are psychosocial oncology, addiction, and the clinical interface between spirituality/religion and psychiatry. His current research focuses on spirituality and healing in medicine, and the issues that arise for individuals engaged in both psychotherapy and spiritual directions.
Academic biography
https://projects.iq.harvard.edu/rshm/people/john-r-peteet-md
Research topics
What is the place of virtues (e.g. gratitude, forgiveness, humility, love) in psychiatry, for both patients and clinicians?


 

What role does accountability as a virtue (welcoming input from those to whom one is rightly accountable, and adjusting to improve) have in mental health and human flourishing?


 

What is the relationship of virtues to a transcendent basis, or source (e.g. gratitude to a Giver, forgiveness to a Forgiver) ?
Contributions to GlobalFacultyInitiative.net