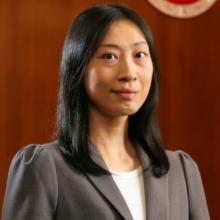 Karen Kong (江嘉恩)
Principal Lecturer in Law, University of Hong Kong
Biography
She received her BA Jurisprudence from the University of Oxford, and her LLM from Cambridge University. She is a qualified solicitor in Hong Kong and in England and Wales. Her scholarly interests are socio-economic human rights, public interest law, constitutional and administration law. She focuses on poverty and social equality issues and seeks to reflect on how the Christian faith informs issues related to human rights and social justice.
Academic biography
https://www.law.hku.hk/academic_staff/karen-kong/
Research topics
How are economic and social rights protected in constitutions and courts in Asian countries? What is the role and effectiveness of public interest litigation in advancing economic and social rights and social justice on the ground? How does public interest litigation work as part of the wider political campaigns?


 

What are the dynamics of the local protesters, foreign states and the international community in the social movement in Hong Kong to defend civil liberties and pursue democracy? What are the facilitating and hindering factors in the international lobbying strategies? What are the impacts of international support locally?
Contributions to GlobalFacultyInitiative.net