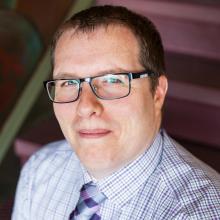 Robert Joustra
Department of Politics & International Studies at Redeemer University, Toronto, Canada
Biography
He is also founding-Director of the Centre for Christian Scholarship at Redeemer University. He is the author and editor of several books, including The Religious Problem with Religious Freedom: Why Foreign Policy Needs Political Theology (Routledge, 2017). He is a Fellow with the Center for Public Justice and an Editorial Fellow with The Review of Faith & International Affairs.
Academic biography
https://www.redeemer.ca/our-faculty/dr-robert-joustra/
Research topics
I am editing an introduction  to Abraham Kuyper's

Lectures on Calvinism

right now with Dr. Jessica Joustra (IVP Academic, 2021). Part of that research has been historical and religious, rather than political, but the reception history of the text in North America has been one of our driving research questions, including its sociological and political effects.


 

I am also editing a reader with Dr. Eric Patterson on

Christian Realism for Terrifying Times

, mostly including primary sources (Wipf & Stock, 2022). One of the questions we've been asking is whether the tradition of Christian Realism is too "Niebuhrian" for its own good, and if expanding the boundaries outside the United States/Niebuhr might do much to help liven the tradition, including the well-known English School (such as Martin Wight, Herbert Butterfield and others), but also the emerging Amsterdam School (see: Kuyper) in foreign affairs.
Contributions to GlobalFacultyInitiative.net