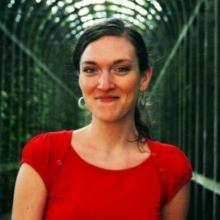 Emily Burdett
Assistant Professor, University of Nottingham
Biography
Emily is Assistant Professor at the University of Nottingham and retains a research associate post with the University of Oxford. She graduated BS in psychology from Azusa Pacific University and MS in clinical psychology from California State University, Fullerton. She completed a DPhil at Oxford in 2013 researching the cognitive, cultural, and developmental foundations of children's understanding of God and humans. Following her DPhil she was a research fellow at the University of St Andrews for three years, examining the developmental origins of culture and innovation.
She is currently investigating the development of belief across 30 different sites globally (developingbelief.com) as well as the developmental origins of creativity. Her research interests include science and religion, child development, the developmental origins of creativity and learning, morality, and social cognition. Her work has been published most recently in Developmental Psychology, Philosophical Transactions of the Royal Society, and Child Development.
Academic biography
https://www.nottingham.ac.uk/psychology/people/emily.burdett
Research topics
My work uses an interdisciplinary, cross-cultural, and experimental approach to explore questions about how children and adults form concepts, how they learn and who they learn from, and when they innovate and become creative. These questions motivate current projects exploring the origin and transmission of culture, the cultural and cognitive underpinnings of religion and morality, and the motivations for learning and creativity.
Specific topics include: what environments help children to be the most innovative, does working together or alone help with problem-solving, what aspects of morality do children find intuitive, who do children learn from, and how do children develop supernatural agent concepts?
Contributions to GlobalFacultyInitiative.net