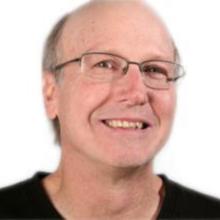 Fred B. Bryant
Professor of Psychology, Loyola University-Chicago
Biography
He received his Ph.D. in social psychology from Northwestern University in 1980. He received a National Research Service Award from the National Institute of Mental Health for postdoctoral training in survey research at the University of Michigan's Institute for Social Research (1979-82). In 1982, he joined the faculty at Loyola University Chicago as an Assistant Professor of Psychology, and was promoted to full professor in 1990. He teaches undergraduate and graduate classes in social psychology, research methods, advanced statistics, and structural equation modeling. He was faculty member of the year at Loyola University Chicago in 2005.  Dr. Bryant has roughly 225 professional publications in personality, social psychology, behavioral medicine, and psychometrics, and is co-author of Savoring: A New Model of Positive Experience. He has helped secure more than $16 million in research grants. He has given numerous workshops on multivariate statistical analysis at many prominent universities, including Harvard, Yale, Northwestern, the University of Michigan and the United States Air Force Academy. Dr. Bryant is perhaps best known for his work in the field of positive psychology on the concept of savoring, or cognitive and behavioral processes that people use to regulate their positive emotions. He has extensive consulting experience in applied settings including medicine, education, marketing, and program evaluation, and he has served as an expert witness in several federal court cases involving theory, methodology, and statistics in social and industrial-organizational psychology.
Academic biography
https://www.researchgate.net/profile/Fred_Bryant
Research topics
I am currently conducting cross-cultural research comparing the cognitive and behavioral strategies that adults in Eastern and Western cultures use to savor positive experiences in their everyday lives, and investigating the ways in which individual differences in dialectical thinking shape these cross-cultural effects. 
I am currently conducting research in gerontology to develop psychological interventions aimed at helping older adults who have lost a lifelong companion adjust to their loss and learn how to find joy in their lives in the absence of their loved one.
I am currently conducting research in behavioral medicine on how the process of savoring positive experiences impacts the human immune system.