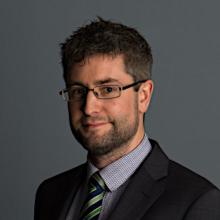 Benjamin B. Saunders
Associate Professor, Deakin Law School, Australia
Biography
Dr Benjamin B Saunders is an Associate Professor at Deakin Law School. Ben's principal areas of research interest are constitutional law, especially executive power and responsible government, law and religion, and natural law.
His publications include Responsible Government and the Australian Constitution: A Government for a Sovereign People (Hart Studies in Comparative Public Law, 2023) and The Crisis of Civil Law: What the Bible Teaches about Law and What It Means Today (Lexham Press, 2023). 
Academic biography
https://www.deakin.edu.au/about-deakin/people/benjamin-saunders
Research topics
Constitutional law and interpretation
Freedom of religion
Natural law and the intersection between Christianity and law.