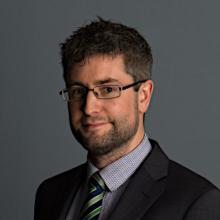 Benjamin B. Saunders
Associate Professor, Deakin Law School, Australia
Biography
Dr Ben Saunders is an Associate Professor at Deakin Law School. Ben's principal areas of research interest are constitutional law, especially executive power and responsible government, law and religion, and public sector governance.
Ben has over 10 years of professional experience, having worked in private practice and with the Victorian and Commonwealth governments, advising on constitutional law and human rights, among other things. Prior to joining Deakin University, he was a Principal Lawyer at the National Disability Insurance Agency.
Academic biography
https://www.deakin.edu.au/about-deakin/people/benjamin-saunders
Research topics
Constitutional law and interpretation
Freedom of religion
Natural law and the intersection between Christianity and law.