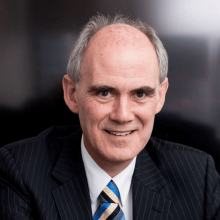 Jonathan Boston
Professor of Public Policy, School of Government Te Kura Kāwanatanga, Victoria University of Wellington, New Zealand
Biography
His research interests include: climate change policy (both mitigation and adaptation); child poverty; governance (especially anticipatory governance); public management; tertiary education funding (especially research funding); and welfare state design. He has served at various times as the Director of the Institute of Policy Studies and the Director of the Institute for Governance and Policy Studies at Victoria University of Wellington. In the early 2000's he served as a member of the Tertiary Education Advisory Committee and helped design and implement the Performance-Based Research Fund in New Zealand's tertiary education sector. During 2012-13 he co-chaired the Expert Advisory Group on Solutions to Child Poverty in New Zealand, and subsequently helped draft the Child Poverty Reduction Act. Recent books and major reports include: Child Poverty in New Zealand (with Simon Chapple) (2014); Governing for the Future: Designing Democratic Institutions for a Better Tomorrow (2017); Safeguarding the Future: Governing in an Uncertain World (2017); Foresight, Insight, and Oversight: Enhancing Long-Term Governance through Better Parliamentary Scrutiny (with David Bagnall and Anna Barry) (2019), and Transforming the Welfare State: Towards a New Social Contract (2019). He is the editor of Policy Quarterly, a member of the Boards of the Centre for Christian Studies and Oxfam NZ, and an advisor to the Centre for Theology and Public Issues at the University of Otago. He and his wife Mary have two grown up daughters and they attend St John's in the City in Wellington.
Academic biography
https://people.wgtn.ac.nz/Jonathan.Boston?_ga=2.132992780.360468570.1601772952-…
Research topics
How to fund adaptation to climate change, and especially how to fund pre-emptive 'managed retreat' (i.e. the planned relocation of coastal and other vulnerable communities) in the face of sea level rise and related climate impacts.  
Note: a) 'managed retreat' is the common term used in the adaptation literature for the planned relocation of human settlements); b) managed retreat can only be 'managed' by governments (there is no other entity with the authority to plan and implement such activities!); and c) over the course of this century, several hundred million people will need to move to safer locations, and probably even more next century unless humanity can achieve, globally, negative net GHG emissions for a sustained period of time. 
 
Protecting the interests of future generations, including how to encourage sound anticipatory governance. 
 
Welfare state reform, with a particular focus on minimizing child poverty.