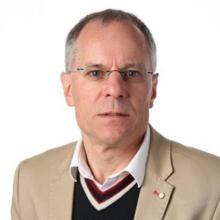 Peter Anstey
Professor of Philosophy, University of Sydney
Biography
Peter Anstey specializes in early modern philosophy and, in particular, the philosophy of John Locke and Robert Boyle. His recent Australian Research Council project focused on 'The nature and status of principles in early modern philosophy', including principles in natural philosophy, logic, and moral philosophy. He is currently editing (with Lawrence Principe, Johns Hopkins) John Locke: Writings on Natural Philosophy and Medicine for the Clarendon edition of Locke's Works. Some recent books include Experimental Philosophy and the Origins of Empiricism (with Alberto Vanzo, Cambridge, 2023), John Locke and Natural Philosophy (Oxford 2011), The Idea of Principles in Early Modern Thought: Interdisciplinary Perspectives (ed., Routledge 2017), and The Oxford Handbook of British Philosophy in the Seventeenth Century (ed., Oxford, 2013). He also works on the philosophy of the late D. M. Armstrong and is the editor (with David Braddon-Mitchell) of Armstrong's Materialist Theory of Mind (Oxford, 2022) and The Philosophical Correspondence of David Armstrong and David Lewis (ed. with Anthony Fisher, Oxford, forthcoming 2024).
Academic biography
https://www.sydney.edu.au/arts/about/our-people/academic-staff/peter-anstey.html
Research topics
I work mainly in the field of early modern philosophy. 
At the moment my main research focus is on how the notion of principles dominated thinking in the seventeenth and eighteenth centuries about how we acquire knowledge. 
 
I am also working on a large project on the reception of Indigenous knowledge in early modern Europe. 
Contributions to GlobalFacultyInitiative.net