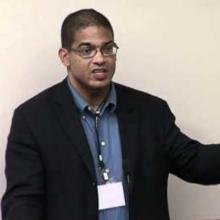 Jide Okechuku Nzelibe
Professor of Law, Pritzker School of Law, Northwestern University

Affiliated Faculty, Ford Motor Company Center for Global Citizenship
Biography
He joined Northwestern's faculty as an assistant professor in 2004 became a full Professor in 2008. He served as the Bigelow Teaching Fellow and Lecturer in Law at the University of Chicago before joining Northwestern Law. In addition to his JD from Yale Law School, he also holds an MPA in international relations from Princeton University, where he was awarded a fellowship from the Woodrow Wilson Foundation and a pre-doctoral fellowship from the Ford Foundation. His research and teaching interests include international trade, foreign relations law, public and private international law and contracts.
Academic biography
https://www.law.northwestern.edu/faculty/profiles/JideNzelibe/
Research topics
How does American Identity Politics Shape International Law

? (The focus is on when economic and cultural cleavages happen to overlap, as they often do in the United States, then disagreements over relatively mundane issues in international law can be converted into high stakes contests over social identity).


 

Why are Mixed Stakes Legal Conflicts Particularly Troublesome?

(The focus is on why legal controversies that involve a mixture of social identity (like religious belonging) and economic concerns can be more troublesome than claims involving social identity alone).
Contributions to GlobalFacultyInitiative.net