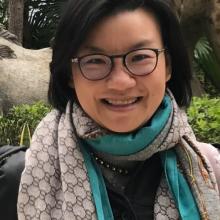 Jacqueline C.K. Lam
Associate Professor, Department of Electrical and Electronic Engineering, University of Hong Kong
Biography
Jacqueline Lam is Co-Director, HKU-AI WiSe HKU-AI WiSe, which embeds the HKU-Cambridge Clean Energy and Environment Research Platform, and the HKU-Cambridge AI to Advance Well-being and Society Research Platform. She was the Hughes Hall Visiting Fellow at the University of Cambridge; and has been the Visiting Senior Research Fellow and Associate Researcher of the Energy Policy Research Group, Judge Business School at the University of Cambridge since 2013. In 2019, Jacqueline visited MIT and was a Visiting Scholar based in CEEPR. Her work has been published in IEEE Transactions, AAAI, ACM, Nature Scientific Reports, Environment International, Applied Energy, Environmental Science and Policy, and Energy Policy. Jacqueline has received four research grants funded by the Research Grants Council, HKSAR Government, from 2011-2020. The funded amount totaled USD 8M in PI or Co-PI capacity. Her environmental research study, in joint collaboration with Yang Han and Victor OK Li on PM2.5pollution and environmental inequality in Hong Kong, has been published in Environmental Science and Policy, and widely covered by more than 30 local and overseas newspapers and TVs. Recently, she has won a prestigious US National Academy of Medicine - Healthy Longevity Catalyst Award 2021 on AI-driven drug repurposing, in collaboration with PI Prof. Victor OK Li, together with four other members from HKU, HK, and Tel Aviv University, Israel.
Academic biography
https://ceepr.mit.edu/people/lam-jacqueline/
Research topics
Her current research focusses on the interface between AI, air pollution and public health, also between AI and neuroscience, particularly Alzheimer's Disease.
Contributions to GlobalFacultyInitiative.net