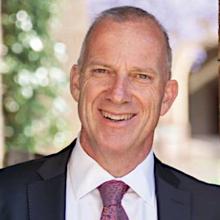 Michael Spence
President & Provost of University College London
Biography
Dr Michael Spence AC has led the University of Sydney as Vice-Chancellor and Principal since 2008 and is the University's 25th vice-chancellor.
An alumnus of the University, Dr Spence has a BA with first-class honours in English, Italian and law. His other languages include French, Chinese and Korean. He is recognised internationally as a leader in the field of intellectual property theory and holds a Doctor of Philosophy from the University of Oxford, where he headed Oxford's law faculty and its social sciences division.
He will take up the position of President & Provost of University College London from January 2021.
Academic biography
https://en.wikipedia.org/wiki/Michael_Spence_(legal_scholar)
Contributions to GlobalFacultyInitiative.net