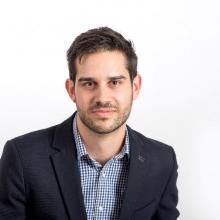 Benjamin Day
Lecturer in the Department of International Relations, Coral Bell School of Asia Pacific Affairs, The Australian National University
Biography
Ben is a Lecturer in the Department of International Relations. Previously he convened the Department's postgraduate courses in Foreign Policy Analysis and Australian Foreign Policy between 2017 and 2019.
Ben's current research explores the role of political leaders in foreign policy decision-making, especially in relation to international development policy. He is co-author, with Valerie M. Hudson, of Foreign Policy Analysis: Classic and Contemporary Theory (3rd edn, Rowman & Littlefield, 2020). Ben is an associate of the ANU's Development Policy Centre and was appointed as an Australian National Fellow at King's College London in September 2019.
Prior to academia, Ben worked in the international development sector for a decade as an aid worker, a consultant, and a program manger, including three years working on health sector reform in Papua New Guinea.
Academic biography
http://ir.bellschool.anu.edu.au/experts-publications/experts/benjamin-day
Contributions to GlobalFacultyInitiative.net